Your browser is incompatible with this site. For optimal viewing, please use Edge or Google Chrome.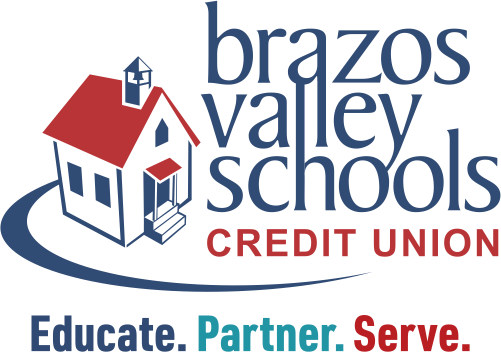 Federally Insured by NCUA
OUR HISTORY
W.D. Fussell, a business officer in Katy ISD, started Brazos Valley Schools Credit Union in 1954. Mr. Fussell served as the credit union's Treasurer, and kept the deposits in a shoe box in his office desk. In order to fund BVSCU's first loan, the credit union had to call some of the members and ask them to make deposits so we'd have enough money to lend. The credit union was originally chartered as Tri-County Teachers Credit Union (serving educators of Waller County, Fort Bend County, and Katy ISD). The name was changed to Brazos Valley Schools Credit Union to better describe the 13-county area of Texas which the credit union now serves.
BVSCU's original purpose was to serve the teachers who were newly hired and weren't paid until several months into the job. In 2013 BVSCU was approved for the most significant field of membership change since the 1960s when it received the green light to add community members who live, work, worship or attend school within the geographical boundaries of 10 school districts. We started with one office in Katy and now serve over 60,000 members in 13 counties at 12 branches from College Station to Rosenberg.