Your browser is incompatible with this site. For optimal viewing, please use Edge or Google Chrome.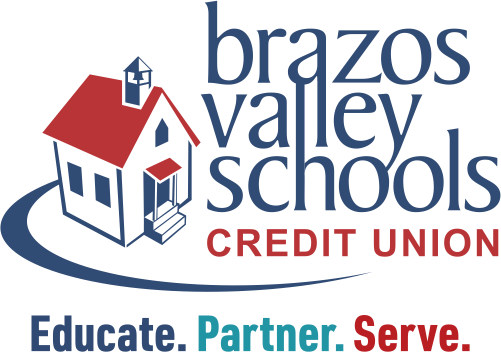 Federally Insured by NCUA
We believe you should have the best online experience.
Brazos Valley Schools Credit Union is committed to providing a website that is as accessible as our branches. We have implemented the recommendations of the Web Content Accessibility Guidelines (WCAG) as published by the Web Accessibility Initiative (WAI) of the World Wide Web Consortium (W3C.) There is no definitive test nor certification of conformance to Level AA of the WCAG, but we have used a variety of methods for assessing accessibility. We use a third-party service to monitor our website pages for accessibility on an ongoing basis.
If you are experiencing difficulty accessing content on this site, please do not hesitate to call us at 281-391-2149, email us at website@bvscu.org or mention it to one of our branch staff during your next visit. We will work with you to ensure that you have access to the publicly available content on the site.