Did you know you can control your debit card by downloading an app that will allow you to turn your card on/off, set limits, set locations, view transactions and receive real-time alerts?
Go to the app store and look for the SecurLOCK Equip app and download your card information. Under Controls and Alerts, you have multiple options to keep up with all your debit card activity. This will help with card fraud, misplaced cards, stolen cards, travel notifications and alerts on purchases which creates peace of mind on protecting your information.
Download the SecurLOCK Equip app today from your app store and begin protecting your debit cards today.
SecurLock offers helpful tools to control your debit card 24/7!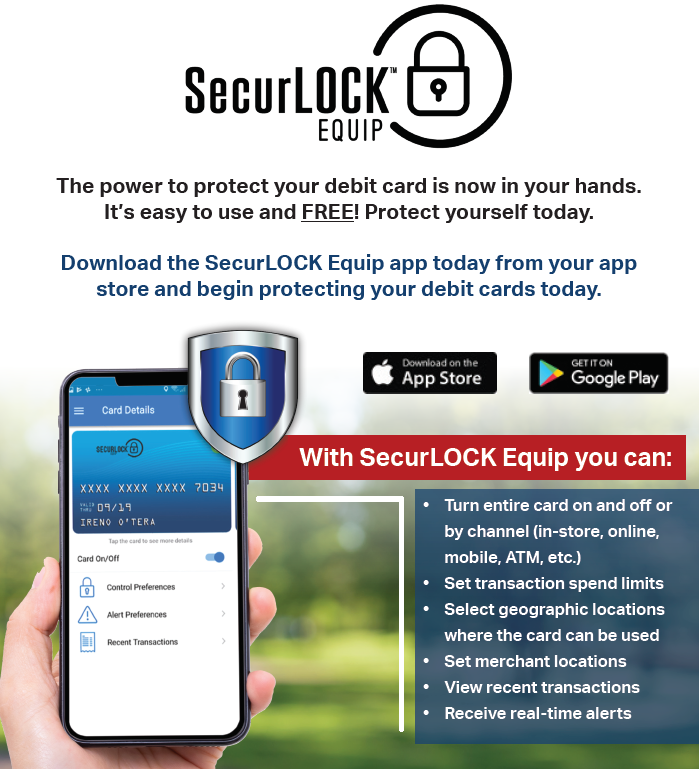 (Click on image to enlarge)
Contact digitalservices@bvscu.org if you have any questions or need support.